Jump
---
Fuji from Hakone view
Date: April 2002
---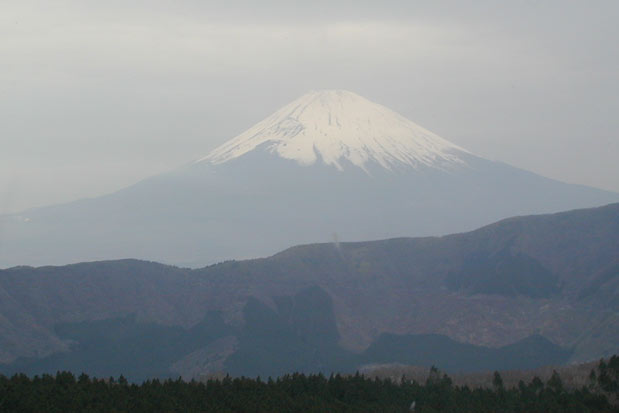 Tallest mountain, usually dormant these days, Mt. Fuji greets all passers-by.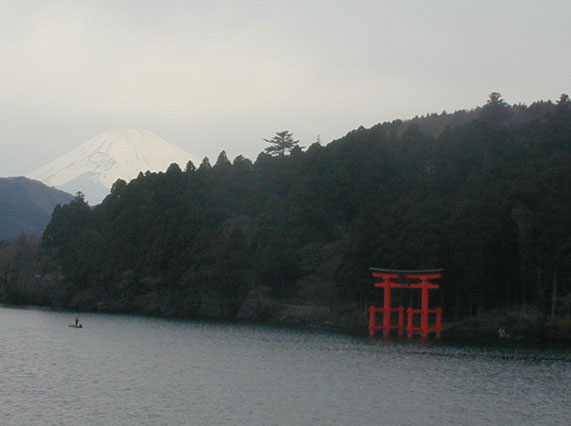 And many temples greet Mt. Fuji.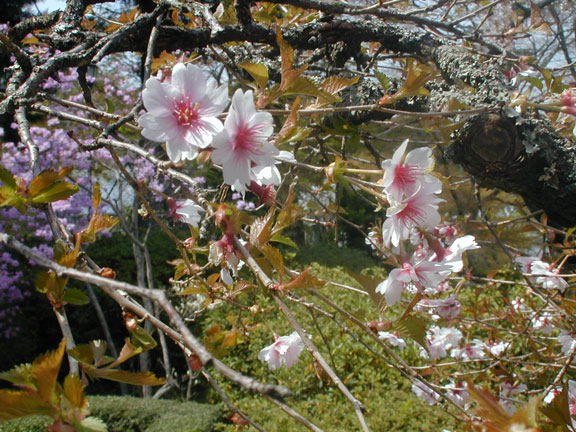 In Cherry blossom season, there are some rare views. This is Sakura.
---
Special Hydrangea Garden park
Date: June 2002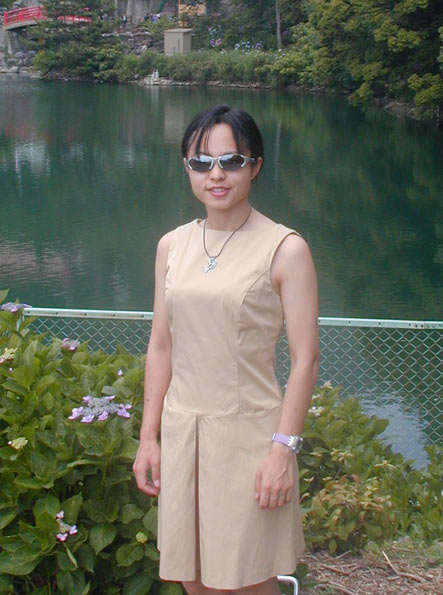 Chieko was recruited for the World Cup warmup tour.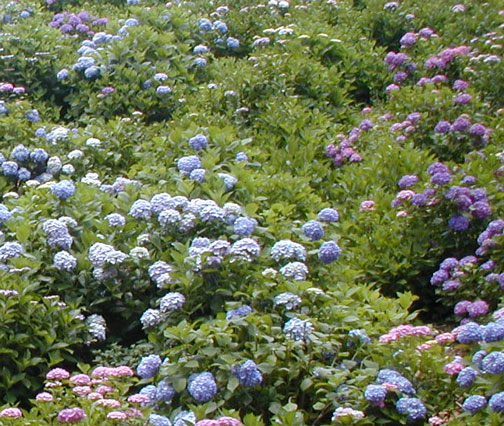 Hydrangea season follows cherry season as the tournament approaches.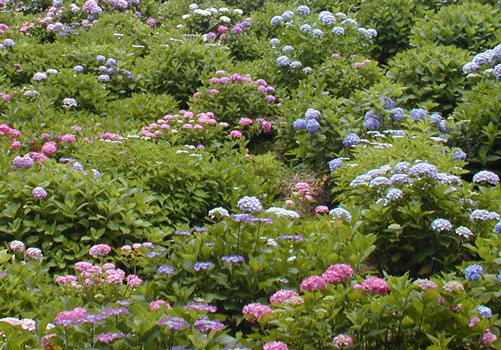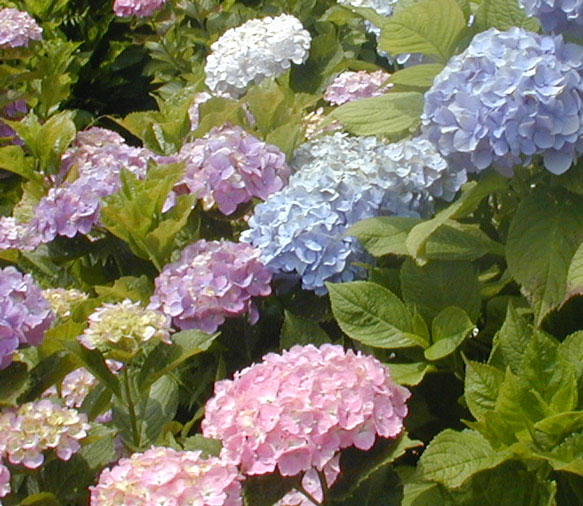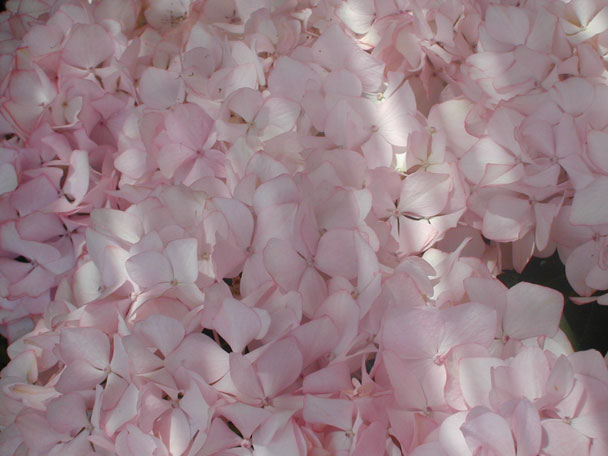 And the unique mini Ajisai were featured.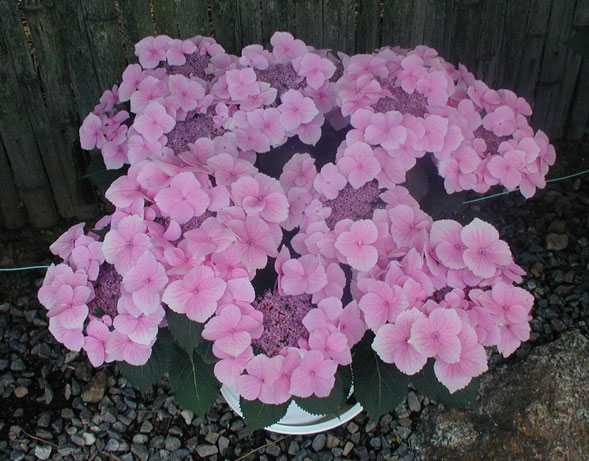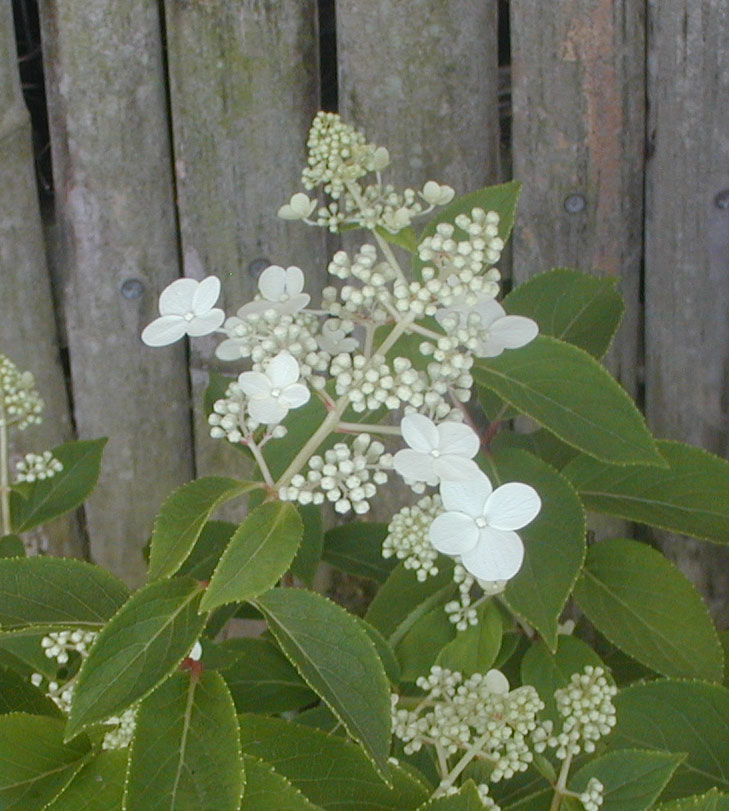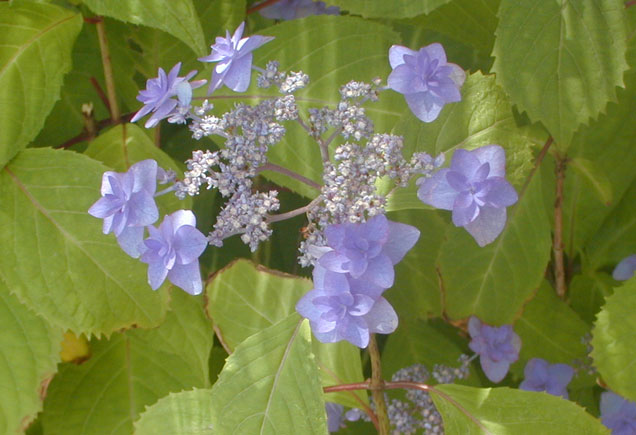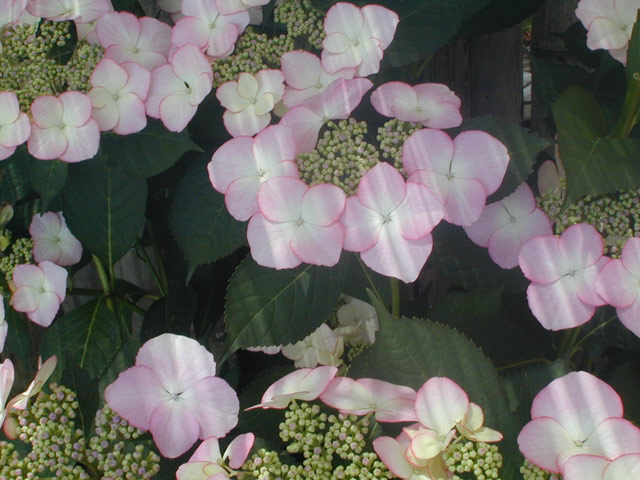 ---
Another in-season sport
Date: June 2002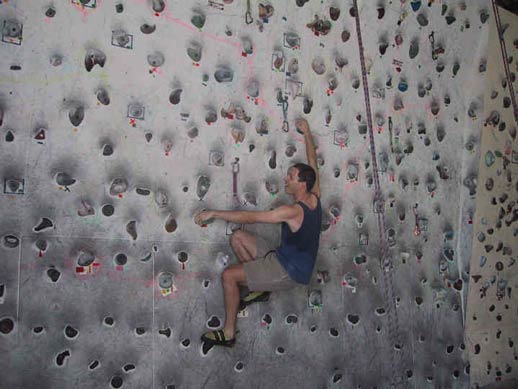 Climbing is big.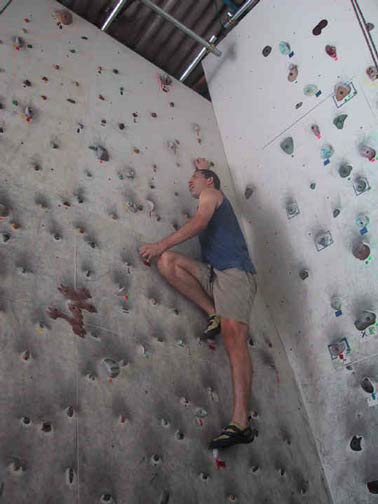 ---