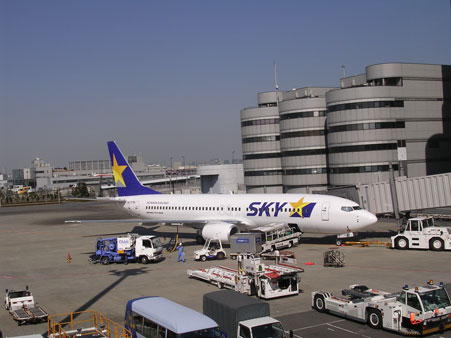 Japan's Regional air carrier, SkyMark Airlines, getting ready to shuttle off to Hokkaido.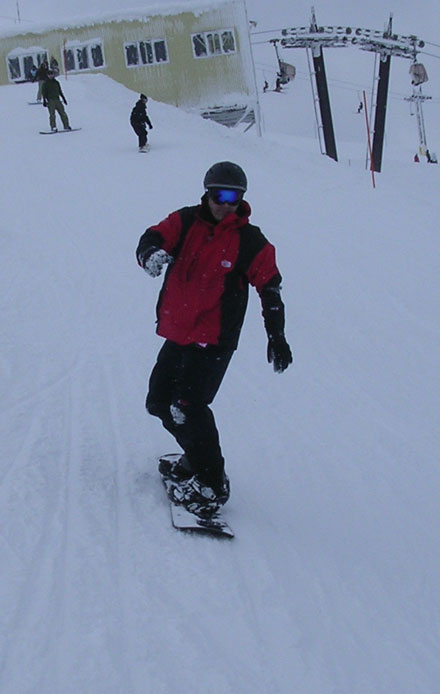 Ron tackles the easy cool stuff. Group is in pursuit.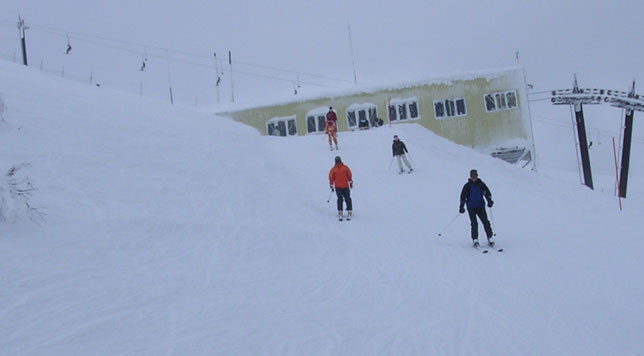 Some of our group in action - pursuit of Ron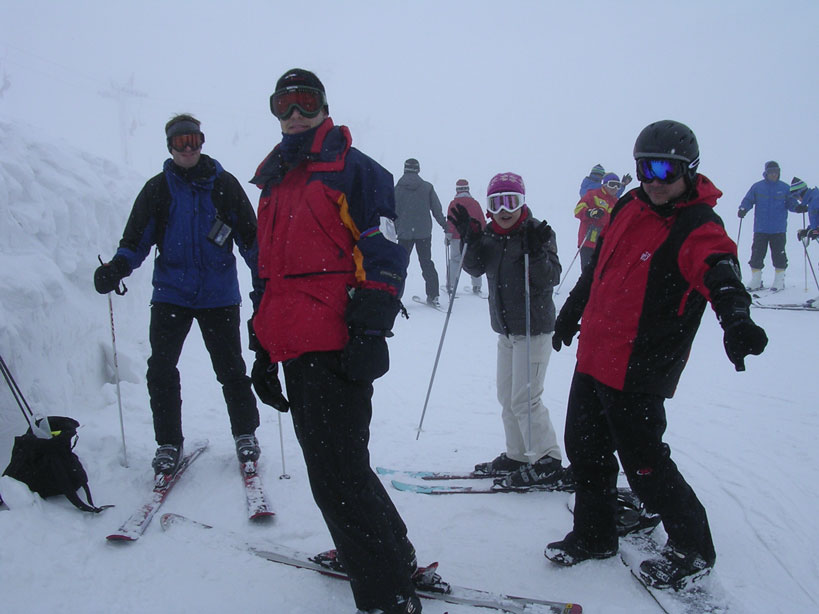 Ready for skiing action - posers on the slopes.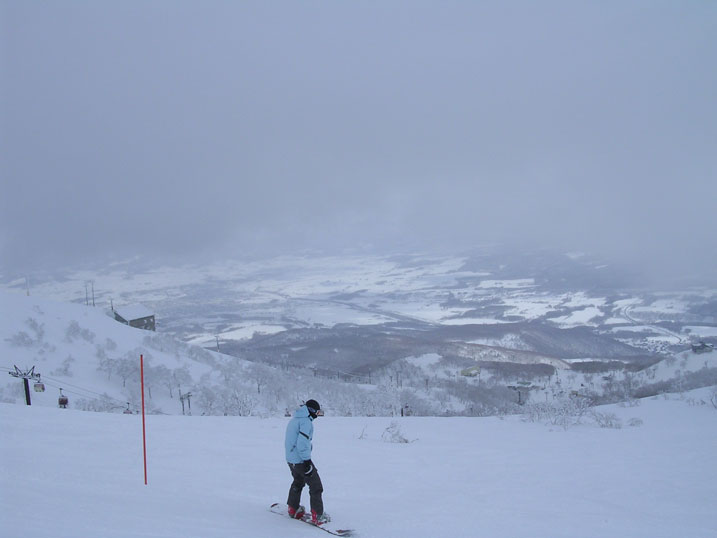 Hokkaido weather - a bit cloudy today. But Great Niseko skiing on the upper slopes.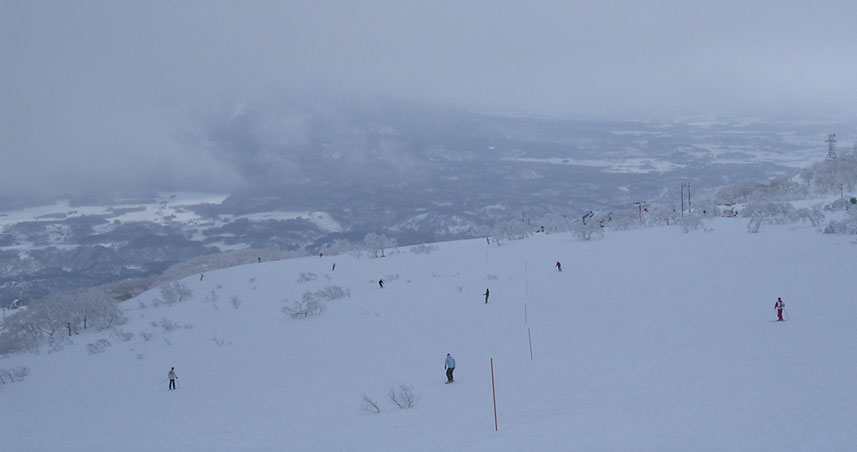 More Niseko weather. 2007 was less snow than normal - but still good quality.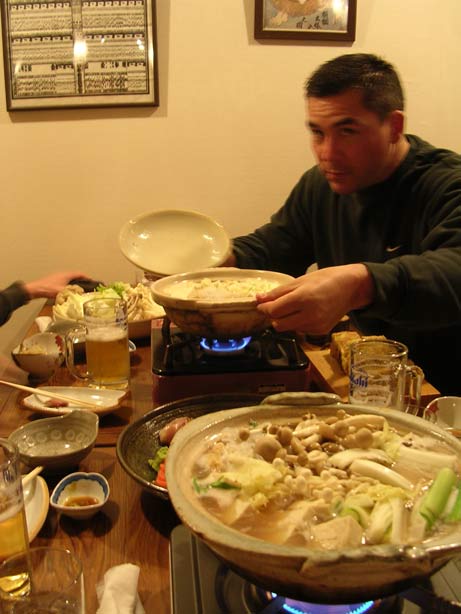 Nabe is best shared. Hokkaido's seafood nabe specialty.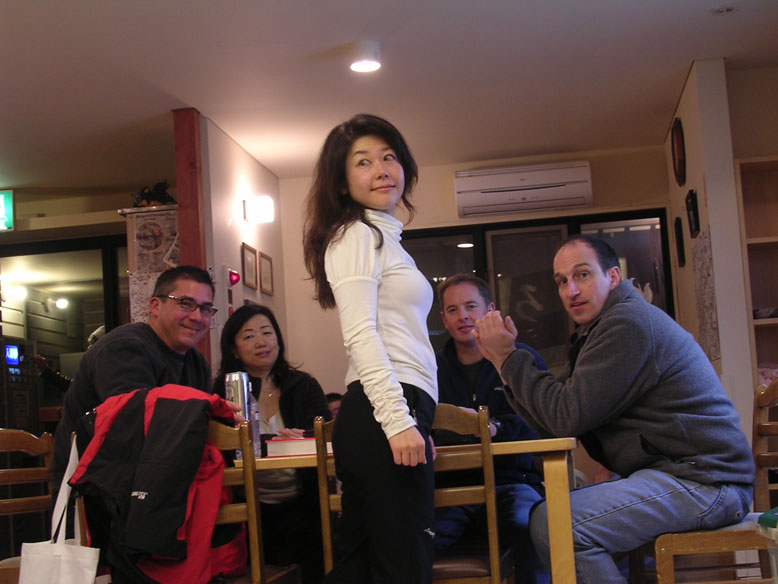 Our Group - what a team - after a hot Onsen bath.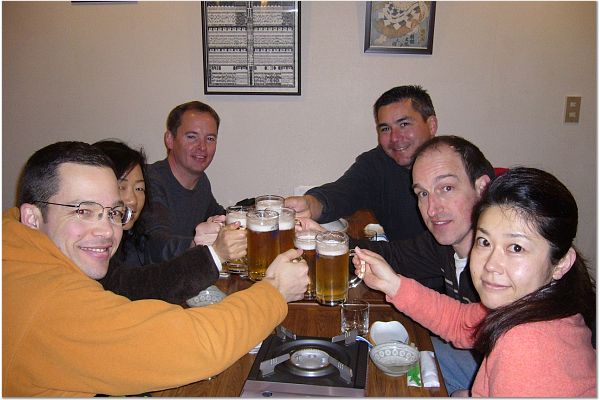 Celebrating the day's accomplishments in the great outdoors - with Kirin beer. Kanpai!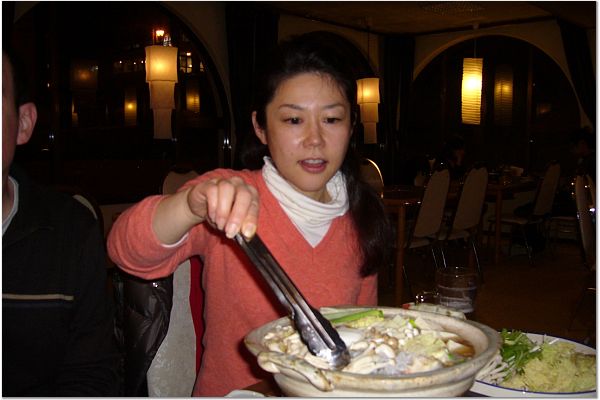 Healthy dinner after skiing adventures.
Team photo -- skiers tackling Niseko. Oh yeah, and 2 snowboarders.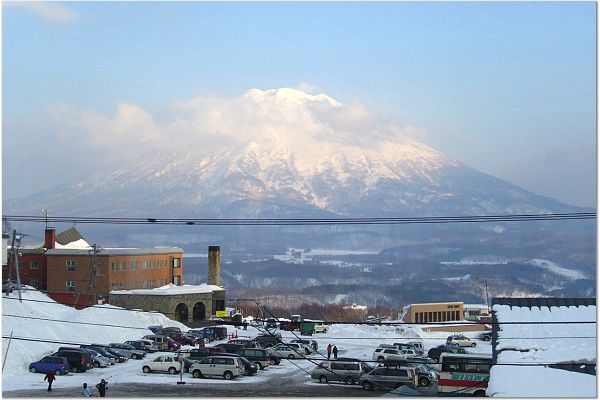 Mt. Yotei near Niseko. Yes, it's a volcano.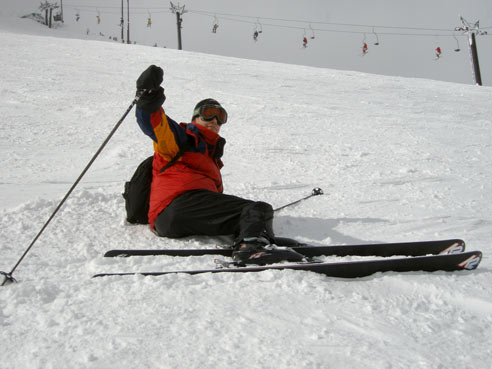 Leo here - just kicking back. Ski slopes were soft so comfortable resting. The Niseko snow is excellent quality.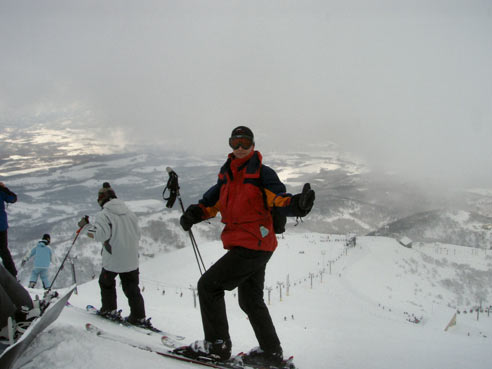 Leo again - ready to dive into action on Niseko's Hanazono course.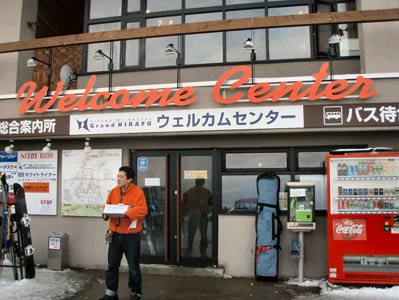 Just a shot of the Welcome Center. Helpful for Niseko guests. They organize your bus coming and goings.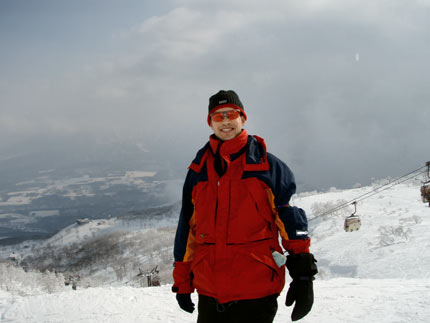 Wow -- cool. Let's do it again. (Winter skiing in Niseko)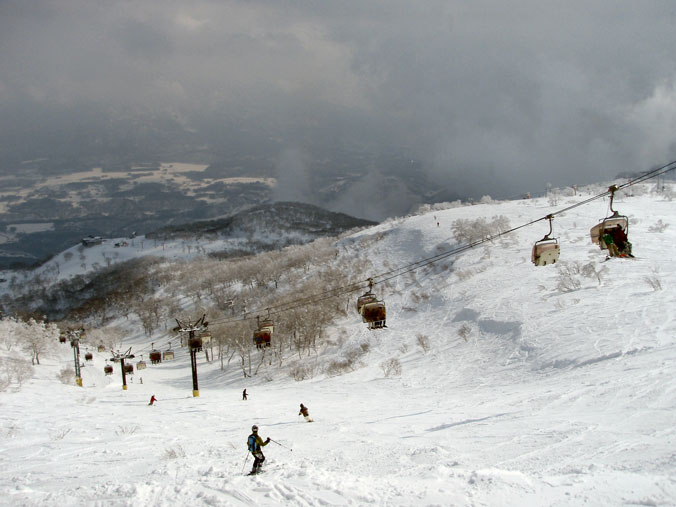 Good sunshine means good visibility. February weather was a good mix of new snow, cold, but occasional sunshine so we could warm up a bit.