Leo's links - continue
Also: World Cup Celebrazio Germany 06 photo feature.
---
Roaming in Brussels, Belgium
Date: June, 2006
Occasion: on a break from the World Cup, Germany, stopping by to see friends here.
---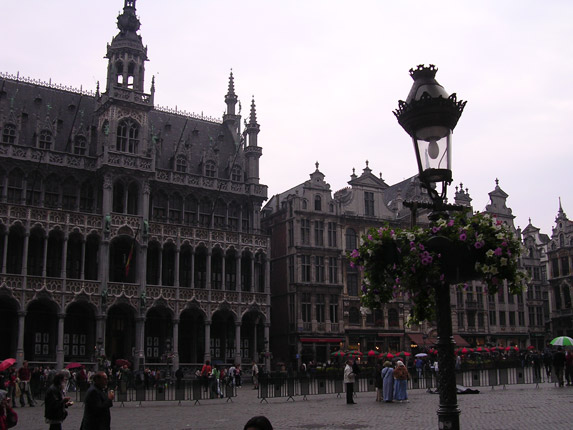 maison_du_roi king's house in french. Also pictured on the right: le Marchand d'Or le Pigeon la Maison des Tailleurs the guild houses of the Grand Place of Brussels, Belgium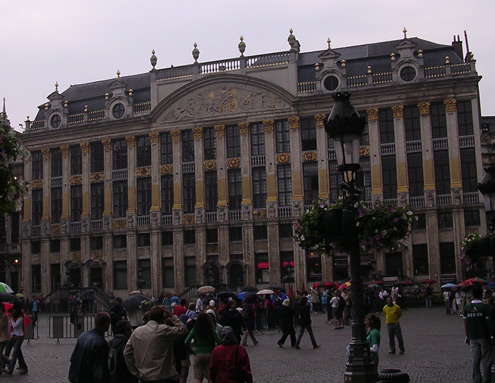 La Maison des Ducs de Brabant
A cet endroit se trouvait au Moyen Age, le "Meynaert steen" (maison en pierre des Meynaert). Bâtie sur une colline de sable, elle servait de défense à l'îlot St-Géry; désaffecté lors de la construction de la première enceinte de la Ville, elle fut démembrée. En 1441, elle fut expropriée par la Ville qui la restaura avec les maisons voisines et les réunit en une même construction (façade à pilastres). house of the dukes.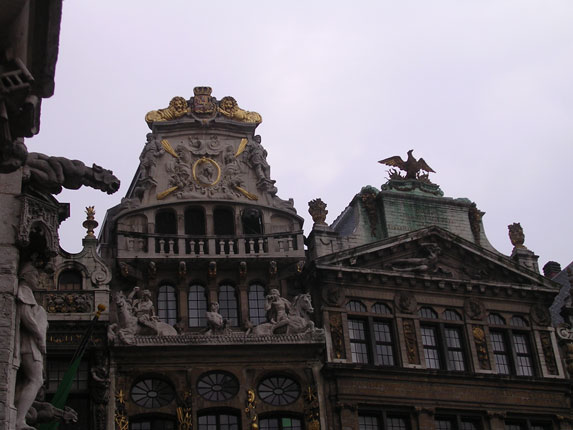 le cornet la louve
Showing the upper facades on Grand Place, Brussels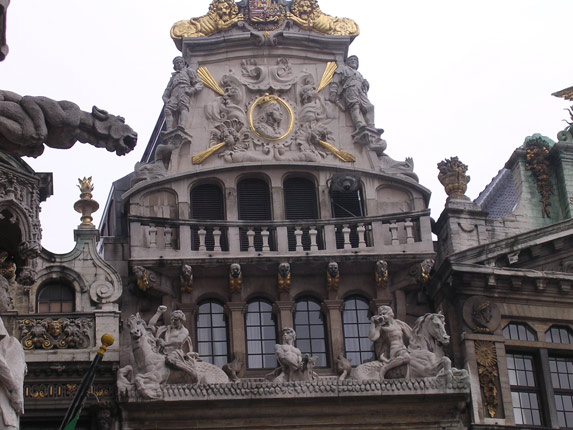 gothic le cornet. It's all gothic style in Brussels on the Grand Place.
roi_despagne_le_petit_renard.jpg image of Roi d'espagne, la brouette across = sainte-barbe, le petit renard, le samaritain
---